Expo Preparations Continue
---
On the 3rd and 4th of December, 2019 our parent company, Tensor plc, will exhibit its high-end security, facial recognition and access control solutions at the International Security Expo 2019.
This expo, located at the London Olympia, is the flagship event for the security industry, bringing government, industry, academia and the entire end-user regulation & procurement community together to debate current challenges and to source the latest technologies and services.
Tensor is an ISO 9001:2008 & NSI NACCOS Gold approved company, a British Security Industry Association member, a 'Secure by Design' licensed company and holds a host of other industry specific and quality accreditations.
The Tensor stand has been in-progress for a few weeks and here it is, finally ready for publicity! Only a few tweaks left to go before it takes its place at J61 in the London Olympia..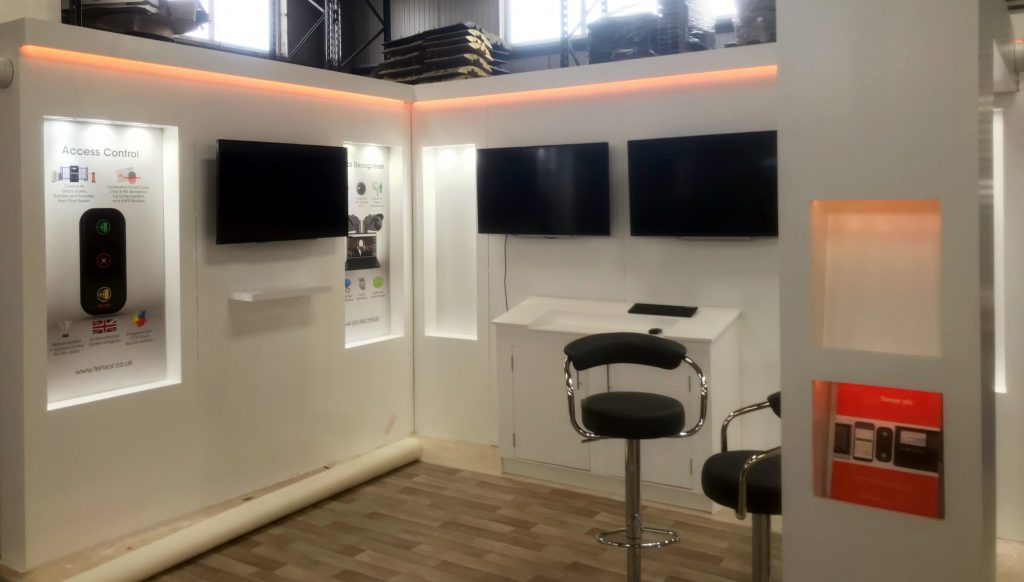 Tensor has exhibited at the expo for several years, with the sales director and chief executive often representing the company, and it has always been an exciting and interesting event to attend, with plenty of innovative security technology products and services to see, and many powerhouses with buying power attending from a wide range of industries.
Advanced features of the Tensor systems include remote monitoring for CCTV systems, evacuation reporting, mobile clocking applications.
Tensor is a leading UK designer, manufacturer, installer and systems integrator of smart card and biometric based Access Control, Visitor Monitoring and Time Management systems.
As the manufacturer of many of its products, it can offer knowledgeable installation and support. It joined the Made in Britain initiative, earning the Made in Britain marque, in January 2019, and it is committed to developing first class secure products.